Providing bespoke software solutions since 2001
Manchester Office 0161 406 0548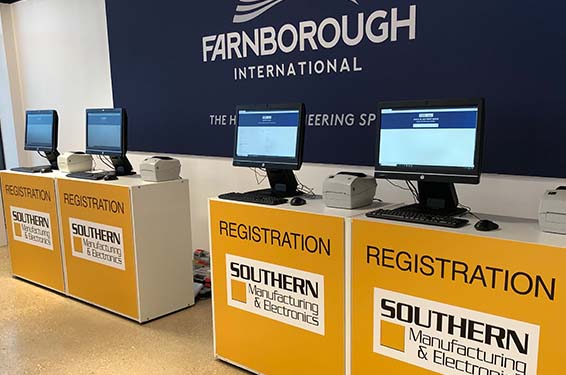 Beijing, China has some of the largest and most prestigous event venues in China. The China National Convention Center, also known as CNCC has 40,000 sq. meters of exhibition space. The Beijing International Conference Center, also known as BICC, is an ideal place to host any meeting or event. The Beijing Convention & Visitors Bureau (BCVB) was launched in 2012 to help China's capital city gain more large-scale international meetings, events and conventions.
Not all of your attendees will have access to printing at home, in the office or at their hotel. Some may simply prefer not to print their badge themselves. For this reason, having local on-site badge printing facilities is essential.
We provide the printer, the paper and the badge holders so that you don't have to worry about any technical or practical issues surrounding badge preparation on the day. Our technical team will take care of the process and set-up and our event staff are used to the technology. Our printers are fast and accurate and will include a barcode so you can capture all of the data related to the event easily.
We even offer self-service badge printing on-site via our automated check-in service.
Print any badge to your requirement
Barcodes can be included
Import attendee lists easily
Badge printers can be hired
Some our of recent clients