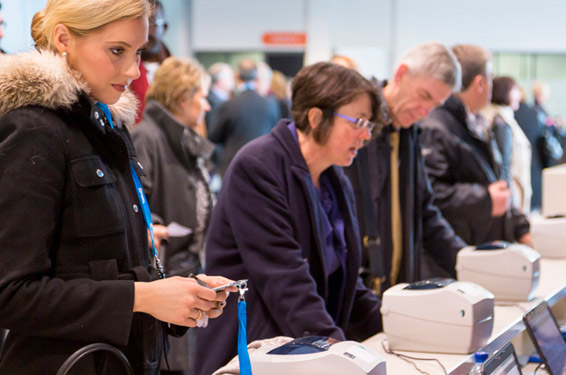 Most events will be relatively complex with many moving parts. For you as the organiser, it is already complicated – however, for your delegates, it can easily become confusing and overwhelming. Providing the right information to your delegates at the right time, gives them the information they need to make the most of the event – improving the chances that they will want to return in subsequent years.
Our event management software allows you to provide information to us just once and in a simple CSV format and we will create a platform that acts as the perfect signpost for your attendees. This includes registration forms, contact details, payment methods, personalized codes and all the email and SMS communication your attendees need leading up to and during the event. All encrypted, safe and meeting GDPR requirements – and all in one place.
Access: 24-hour access to the platform for organisers
Payments: Safe and secure payment systems for your delegates via credit card, BACs, cheque and PayPal.
Support: Full telephone and email support for all technical details of the platform
Information: Delegate schedule updates and points of contact for questions, surveys and feedback forms
Data: Detailed analysis of all data provided
The Ultimate Event Badges
Our unrivalled badging software allows you the flexibility to create your ideal bespoke badge. Whether it be an exhibition, conference or event we cater to your every need. Contact Media's eco-friendly A6 double-sided full colour badge is impressive in size and equally as kind to the environment. Offering opportunities for sponsorship or simply as a double-sided name badge. We use no plastics as our eco badge has pre tooled holes which the lanyard attaches to. You can include QR codes, barcodes and even photographs if required and we can also display visitor types on the badge too. 
Our Badge Printing Software Makes it Easy!
Some our of recent clients