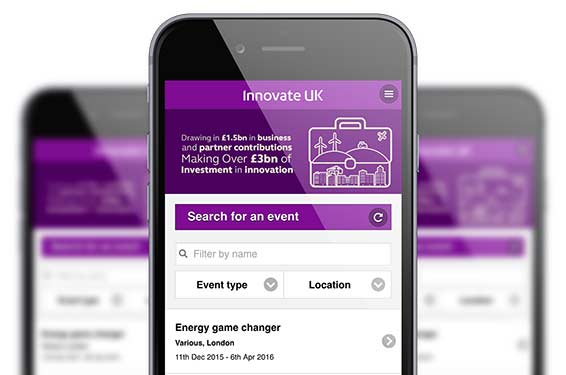 With many events and conferences now being highly complex and tightly run, it is important that your attendees and staff have the best mobile solutions to allow them to follow the action. We provide access to a number of mobile apps that are designed to inform and allow full interaction leading up to, during and after the event.
Bespoke Apps created for all of your event's needs
 For both Conference & Exhibition use
 Easily share event information
 Update and amend event information
 Individual attendee logins, agendas,itineraries
 Push notification for attendees update
 Secure and remote Cloud access
Scheduling apps – Your attendees can create a calendar of the events so they never miss a session
Social media apps – Designed to allow easy interaction between the major social media apps and your event
Q&A apps – Allow audience participation during your event with apps that will capture questions and allow presenters to tackle questions during the event or follow up later
Feedback apps – Understand how your attendees felt about the event by getting their feedback either after each session or after the entire event
The Ultimate Event Badges
Our unrivalled badging software allows you the flexibility to create your ideal bespoke badge. Whether it be an exhibition, conference or event we cater to your every need. Contact Media's eco-friendly A6 double-sided full colour badge is impressive in size and equally as kind to the environment. Offering opportunities for sponsorship or simply as a double-sided name badge. We use no plastics as our eco badge has pre tooled holes which the lanyard attaches to. You can include QR codes, barcodes and even photographs if required and we can also display visitor types on the badge too. 
Our Badge Printing Software Makes it Easy!
Some our of recent clients