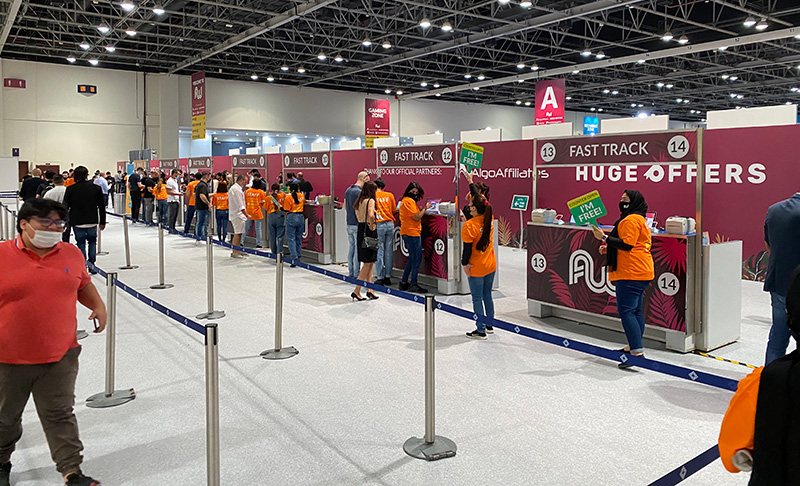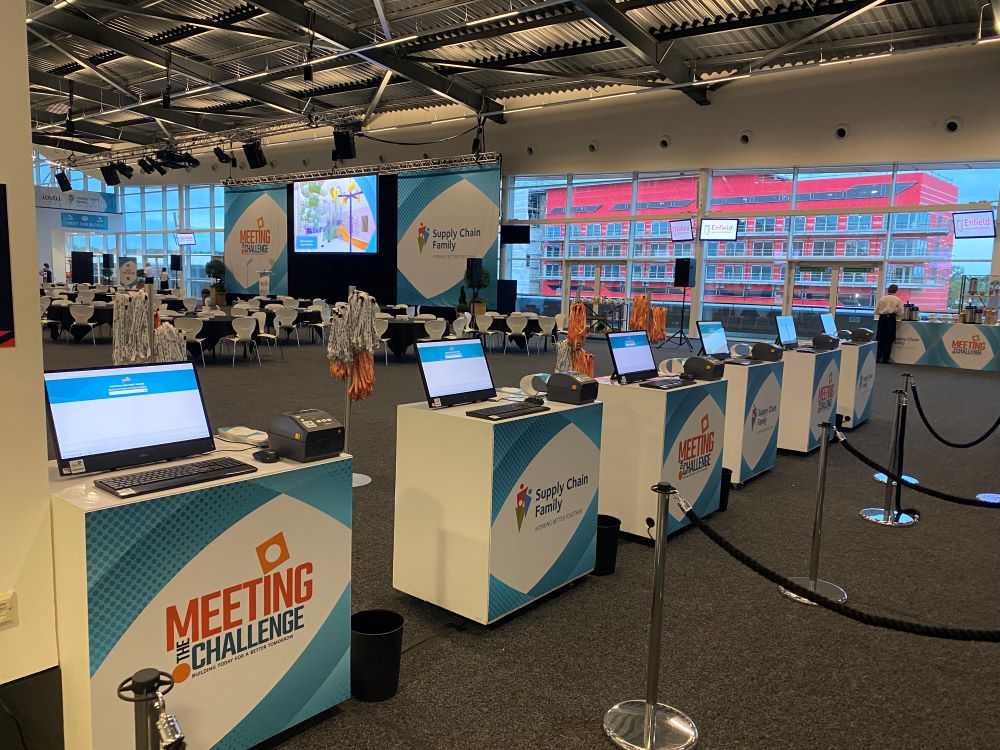 We offer on-site event badging and registration services for exhibitions, events and conferences at Orange County Convention Center, Orlando, Florida. The center has a total of 2,055,22 square feet of exhibition space. In recent years, the Convention Center has averaged nearly 200 events, including 115 conventions and tradeshows that attract more than 1.5 million attendees to the region each year. 
Give the Best Possible First Impression at Your Event!
Ensure your event runs smoothly with Contact Media's reliable and professional on-site and on demand badge printing service. Not all your attendees will have access to printing at home or in the office, others may simply prefer not to print their badge themselves. For this reason, having on-site badge printing facilities is essential. 
Self-Service Badge Printing
We supply all equipment such as printers, scanners, badge paper and holders as well as providing support at your event so that you don't have to worry about any issues surrounding badge preparation prior to the event and on the day. Our technical team will take care of the process and set-up and our event staff are accustomed to the technology. Our printers are fast and accurate and the software allows for QR codes or barcodes to be included on the badge allowing you to capture all of the data related to the event easily.  
Contactless Eco-Friendly Badge Technology 
Whether it be a conference or exhibition our eco-badge offers an environmentally friendly solution for you event. Printed on card and attached to a lanyard without the need for plastics this is our most popular badging option. Our contactless badge printing technology ensures the whole process is hygienic and safe.  
Fast Track Badging Solution 
With most people arriving at an event within a short time frame we supply a badge printing solution that is fast and accurate. Our queue busting technology and software ensures that badges are printed quickly and efficiently making the whole process stress free for the attendee as well as you.  
Once the badge is printed, it tracks them as attended and allows your delegate to gain entry to the event. The software tracks the time that each badge was printed allowing you to see an hour by hour, day by day log of attendees in real time.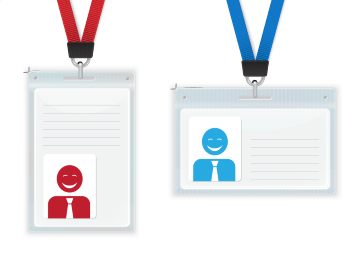 Onsite on demand printing
Fast track entrance
Print any badge to your requirement
Pre printed badge stock available
Full colour available
Barcodes can be included
Import attendee lists easily
Badge printers can be hired
Contactless, covid safe
Environmentally friendly
Fully secure and GDPR compliant
Real time statistics
The Ultimate Event Badges
Our unrivalled badging software allows you the flexibility to create your ideal bespoke badge. Whether it be an exhibition, conference or event we cater to your every need. Contact Media's eco-friendly A6 double-sided full colour badge is impressive in size and equally as kind to the environment. Offering opportunities for sponsorship or simply as a double-sided name badge. We use no plastics as our eco badge has pre tooled holes which the lanyard attaches to. You can include QR codes, barcodes and even photographs if required and we can also display visitor types on the badge too. 
Our Badge Printing Software Makes it Easy!
Some our of recent clients