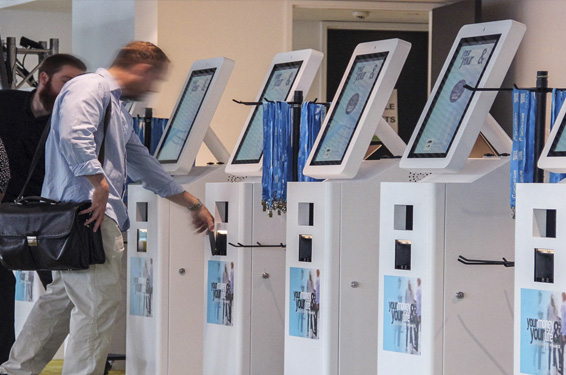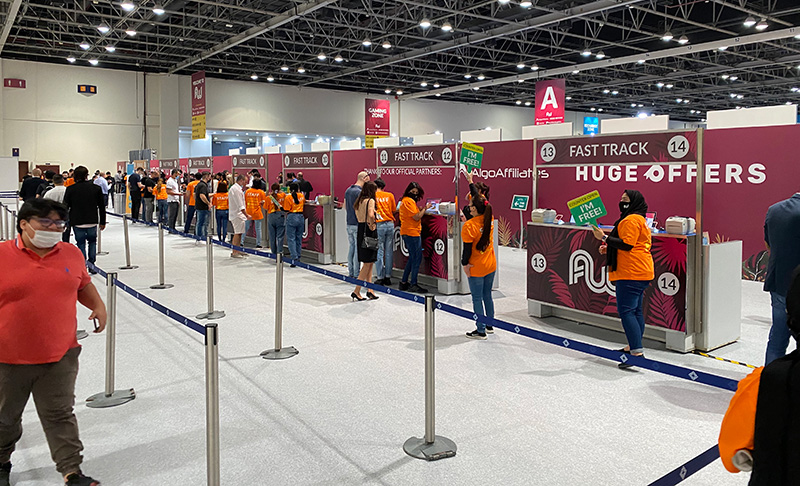 We can manage your entire on-site registration process
Contact Media's customisable on-site event registration and contactless check in offers your attendees a simple, super speedy and professional registration experience. On-site registration is the first impression your guests have of the day, and we can help you to ensure that this is as stress-free, quick, and efficient as possible for you and your attendees.  
Arrange an online demonstration today.
Whether it be an exhibition, conference, or convention our queue busting technology and superior registration software ensures that your on-site registration is fast and seamless. We test and re-test prior to the event to ensure that everything runs as smoothly as possible. We know that every event is different, and one size does not fit all in this industry! That is why our system is bespoke and flexible to suit your needs. 
Contact us now or take a look below to find out more. 
Self-Scan Registration (How it works) 
Self-scan registration desks can be provided and set up by our competent event staff. Attendees can check in and print badges using their unique QR code sent by email prior to the event or search by name is another option to consider.  
Your attendee simply presents the QR code to the scanner and their badge is printed in 5 seconds. QR codes can be printed or presented on a mobile device. Anyone without a QR code can visit the registration help desk where a member of event staff will help them to print their badge.  
Our bespoke software allows you access to tracking stats, so you know exact times that attendees have checked in and printed their badge.  
Speedy and professional registration experience
On-site contactless check in process
On-site, on demand badge printing
Bespoke customisable event registration software
Full colour badges printed in seconds
Eco friendly badging solutions
Some our of recent clients