Providing bespoke software solutions since 2001
Manchester Office 0161 406 0548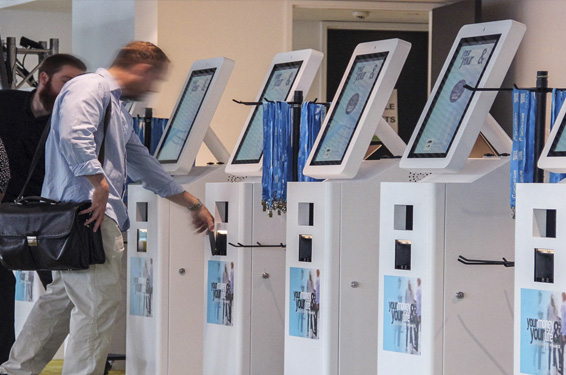 The smooth running of your event replies on timely registration and entrance for your delegates. With most people arriving within a short time frame, it is always possible that queues can form – leading to frustration, even before your event has started.
For those delegates who have taken advantage of our self-printing badges, a self-check-in is the next logical step and for those who are yet to print their badges, our automated system can take care of that too. 
Once the badge is printed, it tracks them as attended and allows your delegate to gain entry and you will gather all of their data in one quick step. Simply install as many check-in barriers as are suitable for the number of attendees and the space available to ensure queues are kept to an absolute minimum.
Minimise queuing: Delegates can move through the check-in process simply and quickly
Automated data collection: Set up check-in points at key locations throughout your event to highlight attendee movement and share that data for analysis
Minimise staff: Event workers will be able to use their time more effectively by providing higher levels of customer service – rather than checking people in
Badge layout: can incorporate any branding and a barcode for further tracking purposes
Some our of recent clients