Providing bespoke software solutions since 2001
Manchester Office 0161 406 0548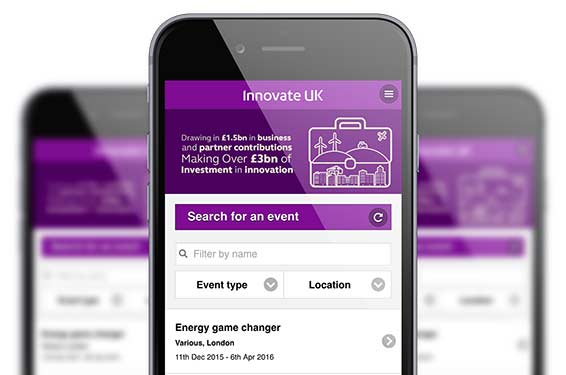 With many events and conferences now being highly complex and tightly run, it is important that your attendees and staff have the best mobile solutions to allow them to follow the action. We provide access to a number of mobile apps that are designed to inform and allow full interaction leading up to, during and after the event.
Bespoke Apps created for all of your event's needs
 For both Conference & Exhibition use
 Easily share event information
 Update and amend event information
 Individual attendee logins, agendas,itineraries
 Push notification for attendees update
 Secure and remote Cloud access
Tailor made Apps for any exhibition to easily allow attendees to navigate and maximise their event experience.
 Get general venue information such as parking, directions etc
 View all exhibitors on a floor plan and directory
 Access all exhibitor information and contact details
 Plan your diary with automatic notifications of stand visits
 Read seminar previews and book in advance
 Interact with your visit to any exhibitor's stand
 Receive relevant information based on your stand visits (QR Codes)
Individual and secure Apps for organisation specific events
 Secure individual logins with different levels of access
 Get general venue information such as parking, directions etc
 Easily communicate with other delegates and access delegate information
 In App browsing to pull in any external web source
 Easily communicate with other delegates
 Push notification for realtime alerts
 All data is secure and encrypted
Scheduling apps – Your attendees can create a calendar of the events so they never miss a session
Social media apps – Designed to allow easy interaction between the major social media apps and your event
Q&A apps – Allow audience participation during your event with apps that will capture questions and allow presenters to tackle questions during the event or follow up later
Feedback apps – Understand how your attendees felt about the event by getting their feedback either after each session or after the entire event
Some our of recent clients